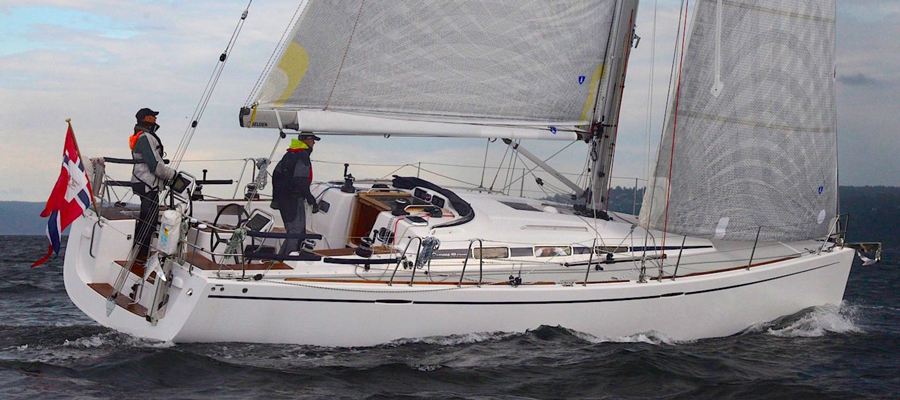 The Arcona 410H (Hybrid) is the first hybrid sailboat & the second electric model after the Arcona 380Z from the Swedish sailboat manufacturer Arcona Yachts. It has had its diesel engine replaced by an Oceanvolt electric boat motor. The system consists of a 10 kW electric sail drive motor, 8kWh lithium battery pack, solar panels, shore power charger and a small 6kW diesel generator. The batteries can be charged with solar power, shore power, generator or with the electric motor itself.
In and out of the harbor
The battery pack of the Arcona 410H has enough energy to propel the boat for over an hour in 7 knots. Far more than what is required to get in and out of the harbor. But because the system is hybrid you can always turn on the diesel generator to increase the range.
Saves fuel
The estimated consumption of diesel onboard Arcona 410H during one season will be reduced by up to 80% compared to the same boat with diesel engines. Pollution levels reduced accordingly. It will also benefit from having no noise and vibrations that are normally generated from large diesel engines.
Technology used in the Arcona 410H (Hybrid):