OCEANVOLT sail drive motors
Oceanvolt offers a range of sail drive motors to provide propulsion and hydro generation for vessels ranging from 15 to 80 feet.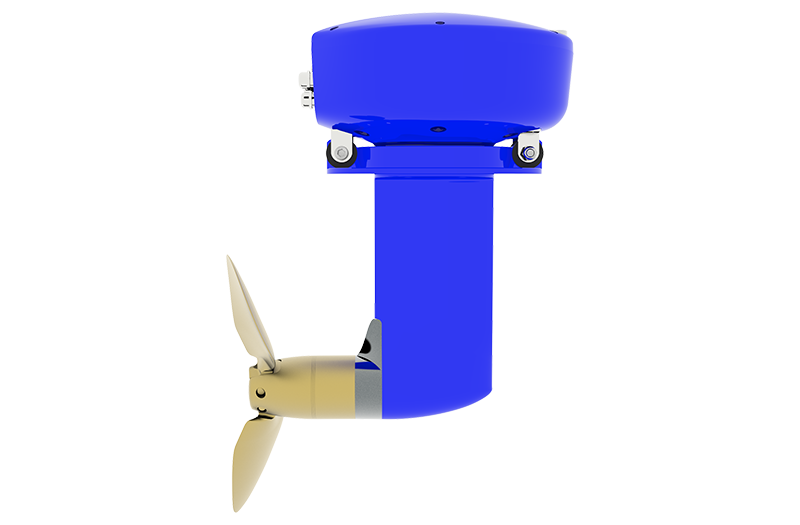 Synchronous permanent magnet electric motor.
Sail Drive with 1.93:1 reduction.
Lightweight: weighs as little as 42.5kg (motor & sail drive).
The only complete electric inboard propulsion system with
EMC certified closed circulation liquid cooling providing both cooling and lubrication.
Functions as a hydro generator to generate power while under sail.
system installation layout (example)
Motor
Nominal Power
RPM
Reduction Ratio
Motor weight
Voltage
SD6
6kW
2200
1.93:1
42.5kg
48V
SD8
8kW
2200
1.93:1
42.5kg
48V
SD10
10kW
2200
1.93:1
46.5kg
48V
SD15
15kW
2200
1.93:1
46.5kg
48V

The patented Oceanvolt Servoprop variable pitch saildrive combines a high efficiency saildrive with the most powerful hydro generator on the market. The automatic variable pitch sail drive adjusts the pitch of the propeller blades automatically so that the power generation and power output are optimal. The power generated can be used to power (itself) and all the electronics on board without the need to have a separate generator. It is suitable as a propulsion motor for monohulls up to 50 ft & multihulls up to 60 ft. It can also be used as a hydro generator in boats up to 100 ft.