AVENTURA 33 HYBRID
"The first results surpassed all of our expectations at the shipyard, concerning speed and even the range of the system. The acceleration is obviously greater than that of a diesel engine. Moreover, with the generator charging the batteries, you get more than 60 hours of battery life, that is to say 20 hours more than with a diesel engine, and all that without any noise!" – Owner of the Aventura 33 hybrid
The Aventura 33 was designed by Martin Defline. The Aventura 33 Hybrid is a unique catamaran combining comfort and extreme performance. The width of the multihull allows the passage of most of the inland waterways including the connection Atlantic / Mediterranean by the Canal du Midi. Since it was powered with an Oceanvolt electric propulsion system 7 years ago the Aventura 33 Hybrid has travelled 13000 miles.

Why did you want electric propulsion?
Most important for us was comfort (silence & ease of use)
Did it live up to expectations ?
We were very pleased with the performance and reliability of the Oceanvolt system.
Was installation complicated?
Installation was very simple because the engine bases were classic (same as Volvo). So, there was no need for modifications. The electric wiring was easy too.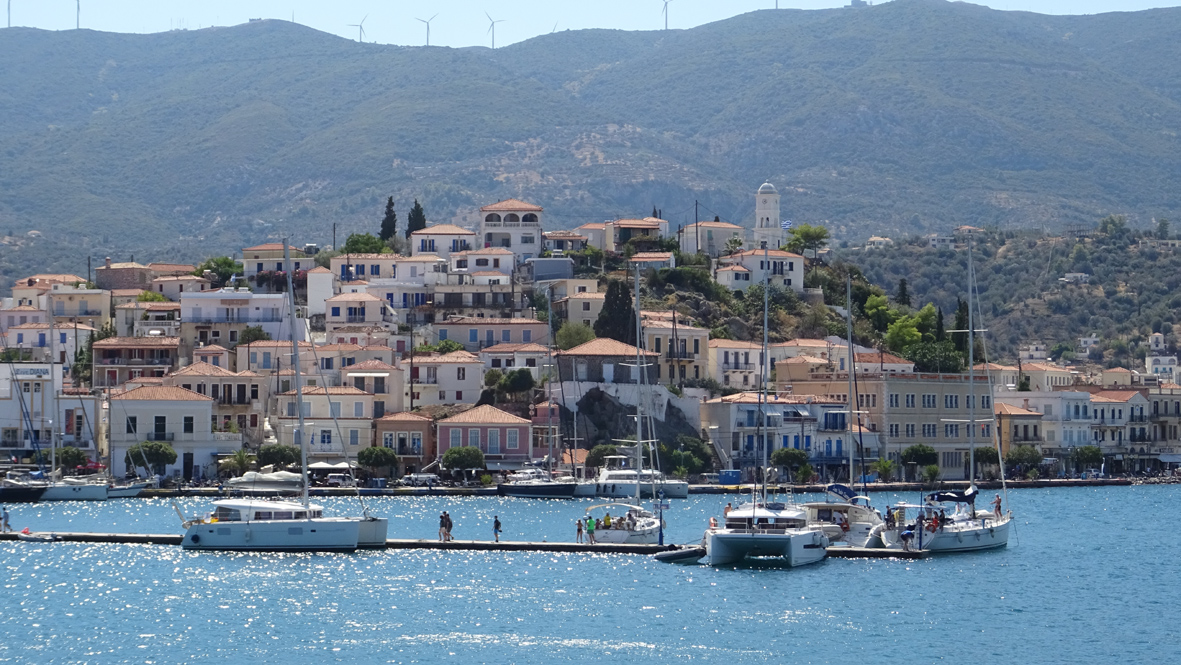 What kind of sailing did you do with the system?
Our sailing program was around France and Spain in the first year and Mediterranean sea after. So, we started in Tunisia (AVENTURA is a Tunisian company) to Sicilia, Sardinia, Corsica and French coast. Our catamaran stayed in La Grande Motte exhibition before crossing France via Canal du Midi (without mast). After that we sailed in the Atlantic Ocean to Nantes and the French West Islands (Yeu) before sailing to Spain, Portugal, Gibraltar and a second french exhibition. Second year: Balearic Islands, west coast of Italy, Aeolian Islands and Sicily. Third year in Adriatic (east coast of Italy, Venezia, Croatia, Montenegro, Albania before returning to Sicily. Fifth year in Greece (around Peloponnese), Corinthia canal...and return to Sicily. Last year: Italy and south coast of France.
My wife and I loved this electric Aventura because of the high performance, reliability and great autonomy during anchorage. We also had heating for winter sailing.
Aventura 33 is a small boat (less than 10 m) with very big space and low price. Oceanvolt's electric motors were well suited and exceeded the standard diesel engines performance. (Max speed: 8 kn).
It was very easy to use and very safe because of the amount of power available immediately. When the weather was very calm, we used only 2 x 0,5 kW for 3,5 kn (silence and long autonomy).
Advice: buy an electric Aventura 33 !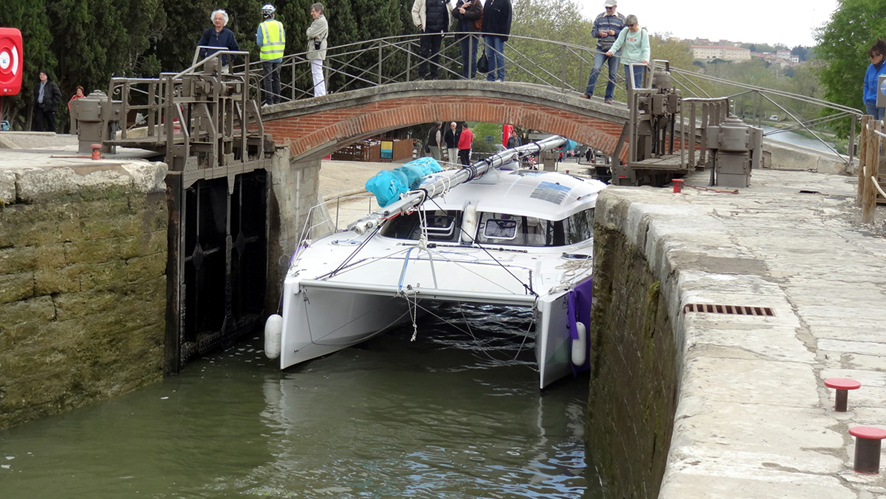 More info about Aventura Catamarans here
TECHNICAL DETAILS OF THE AVENTURA 33 HYBRID
Shipyard: STGI Marine
Architect: Martin Defline
Installation year: 2013
Length: 9.98 m
Width: 5.30 m
Weight: 2900kg
Sail area: 60 m2
Draught: 0.90 m wing tandem
Propulsion system: 2 x Oceanvolt SD8.6
Propulsion system nominal power: 8.6kW
Propulsion system voltage: 48 volt
Propulsion system weight: 94 kg
Batteries: 8 x Victron 12 Volt Deep Cycle GEL 220Ah batteries
Battery capacity: 10.56 kWh
Battery weight: 520 kg
Generator: Fischer Panda 48 V 16 kW generator