Propulsion Systems for RACING
In 2017, Conrad Colman completed a 110 day, 27,929 mile circumnavigation of the globe in the Vendee Globe and burned exactly zero fuel. Using an Oceanvolt motor with hydro generation, Conrad was able to complete the entire race using 100% renewable energy.
Oceanvolt is the ideal solution for dedicated racers; replace the weight of a diesel engine, exhaust system and fuel tanks with an electric motor and battery bank, optimised to get you out and back from the race course, and save weight and help balance the boat.
Thanks to the synchronous permanent magnet AC motor, the system gives you immediate power and torque when engaged.  This feature, and the highly accurate control lever, make manoeuvring the boat easier in tight situations and can help avoid costly collisions at a crowded starting line.
Intelligent motor control allows recharging the batteries through hydro generation while sailing above 6kn just a push of a button.  Range can be further extended, when needed, with a portable AC generator.
All Oceanvolt systems are engineered to operate at 48 volts for safety and ease of repair. Oceanvolt systems are extremely low maintenance (no annual engine maintenance costs).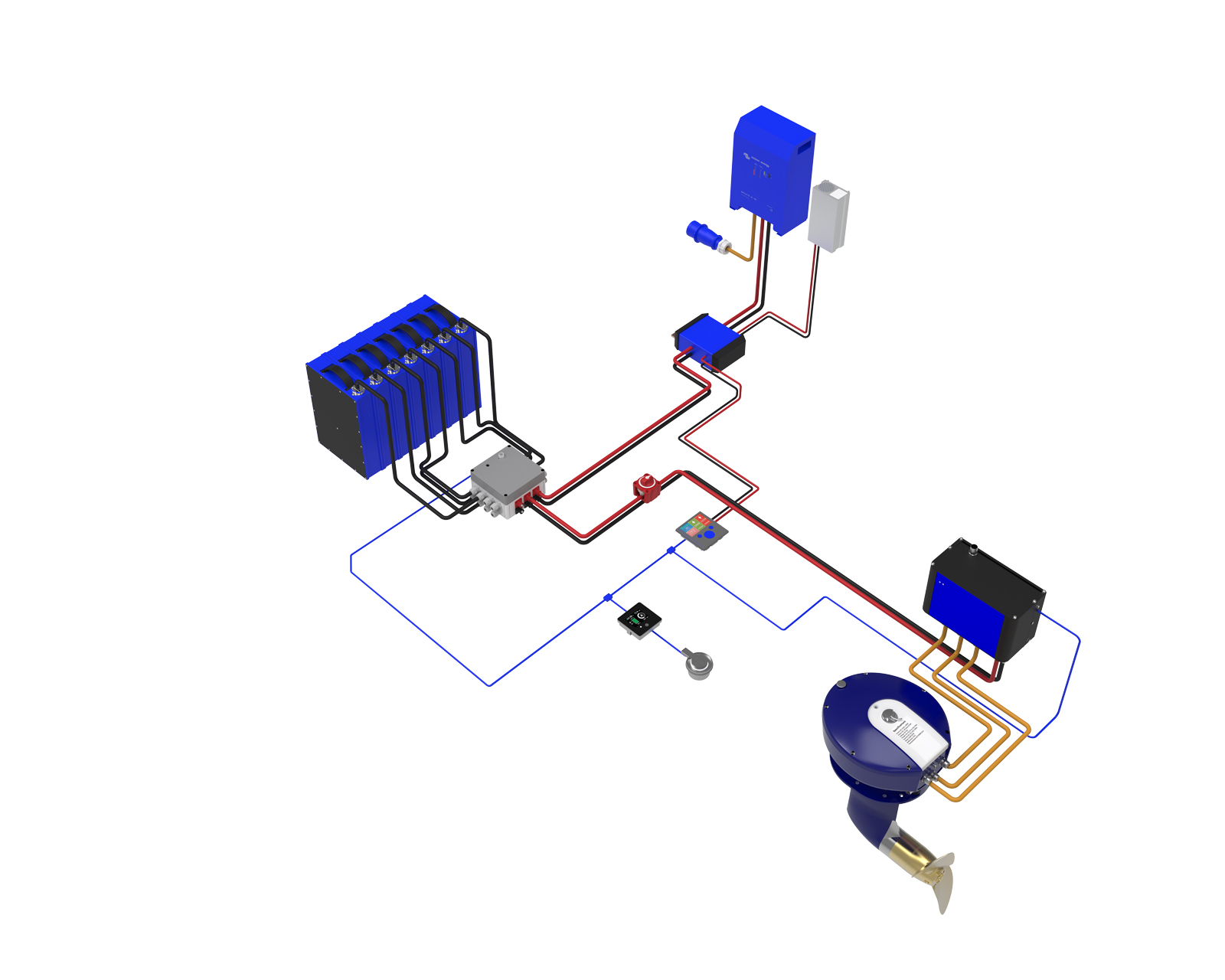 Karukera Sail Racing Team is a swedish amateur offshore sail racing crew. For their newest boat they chose a 12.2m highly customised and optimised Oceanvolt powered electric IRC racer, the M.A.T 1220....

"The decision to install an electric motor onboard our boat was one that we made fairly early on in the design process. For us, Oceanvolt was the clear choice. It...

"As I was looking for a replacement for my inboard gasoline engine, I wanted to make sure the engine would be reliable, safe and easy to use. The Oceanvolt SD6...