Press release: Baltic 68 Café Racer powered by Oceanvolt launched
The first Baltic 68 Café Racer was launched on schedule last week when her super-stylish looks were revealed, her ease of use demonstrated and a new era of low carbon footprint yacht building unveiled.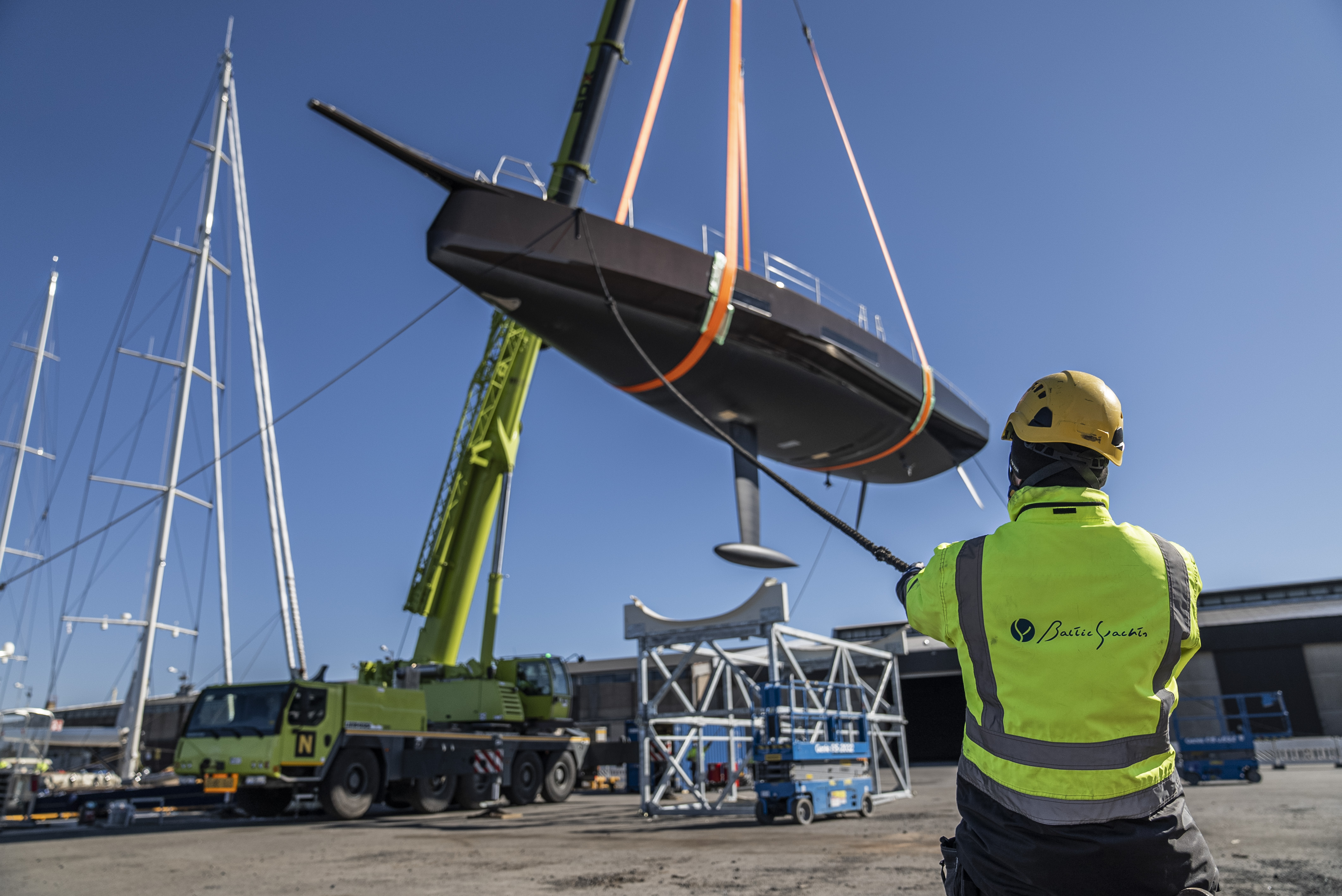 All electric Café Racer
Under power the Café Racer is driven by two 15kW Oceanvolt ServoProp electric motors. While sailing, the free-wheeling propellers can, if selected, drive the motors as generators, which in turn charge the Lithium battery banks. The previously mentioned solar panels add to the charging capability and there's also a range extender using micro-turbine technology which will eventually be powered by biofuels or hydrogen. So, it's a genuine good-bye to the internal combustion engine.
Read the full press release on Baltic Yachts website