Value of electric propulsion for sailboats: Cheaper and easier to own and maintain
There are orders of magnitude less complexity in an electric motor (motor) than in a traditional fossil fuelled internal combustion engine (engine). Because of the highly reduced complexity of motors, breakdowns are far less frequent. Maintenance is a tiny fraction, therefore delivering much lower cost of ownership than a traditional engine driven system. Especially for fleet vessels and charter vessels, electric propulsion makes them more profitable to operate and decreases out-of-service periods for maintenance and repair.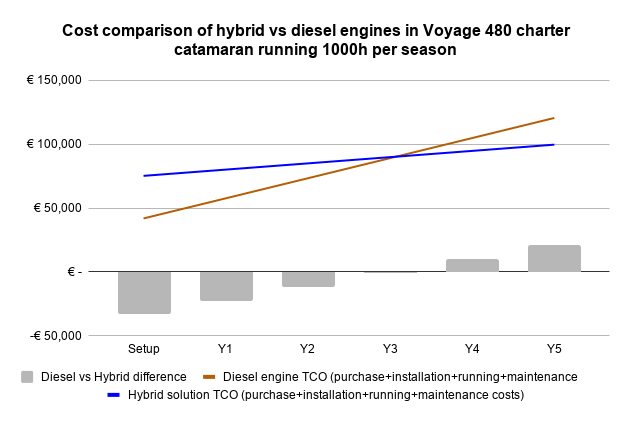 In a commercial application the value is realising return on investment, or for the private user who values reliability and robustness, the value is also clear. Here is yet another point where the switch to electric propulsion can completely justify the cost.
Continue reading the sixth part of this white-paper: Value of electric propulsion for sailboats: Complete power management or leave your email address below to download the full white-paper in PDF format: