The Shaftdrive 3 and 5 systems are perfect for small tender boats and for other smaller shaft driven vessels. This system works exceptionally well with both AGM and Lithium batteries and is very easy to install. Hydro generation is available as standard for the system.The Oceanvolt AX motors are compact, easy to install and maintain, and perfect for daysailers, small cruisers, and multihulls or racing boats.
PrICE STARTING FROM: 5930€ (3kW) / 6315€ (5kw)
*The price is excluding VAT, shipping, installation & certification.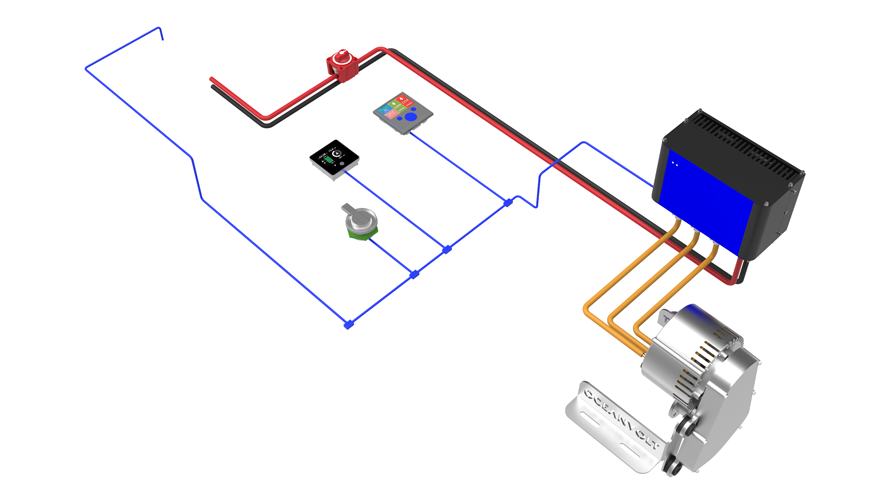 Suitable up to: 30ft/4000kg
Equivalent horsepower: 6-15hp
Range estimation: 20 nm (calculated with 7,6 kWh Li-NMC)
Charging time: Approximately 5 hours
The boat was originally built in 1981 for the 3/4 tonne World Championships held in Helsinki, organized by NJK. The boat was sponsored by Mallasjuomat Oy from which the name...

"Here at Arey's Pond we just completed the latest install of an Oceanvolt motor in our 16' Lynx catboats and we're excited to launch the boat for its first season...

The S/Y Henrietta is an Östersjö 8 designed by Knud H. Reimers and built in 1947 at the Jakobstads Båtvarv. It is now being restored, repaired and refitted with an Oceanvolt...