FOR IMMEDIATE RELEASE: Introducing the new electric Elwood 950e MC (Mid Cabin)
2.11.2021
Finnish boat builder Elwood Boats has launched a new model in the range of handcrafted electric powered wooden boats, the Elwood 950e MC. The boat has been designed by Elwood Boats CEO Pasi Virnes and Chief Designer Jarmo Häkkinen. Entrepreneur Pasi Virnes, has a background in mechanical engineering and established the company Elwood Boats a couple of years ago, with a vision of building boats with the feel and 'soul' of traditional wood construction, able to glide through the waters without disturbing the environment or its inhabitants. 
The Elwood 950e is a collaboration between two Finnish companies Elwood Boats and Oceanvolt. The owner of the new boat is also a fellow Finn, Valtteri Lindholm, founder of the well-known army surplus store Varusteleka. Oceanvolt will be supplying the propulsion system and batteries for the new boat.
The Elwood 950e is reminiscent of a traditional Finnish "rum runner" but updated and tailored for recreational use and electric propulsion.
The load-bearing structure and decorative parts and visible surfaces for the Elwood are mahogany and birch and pine plywood which Virnes calls "nature's composites." There are lots of reasons for choosing them, he says that they are renewable, easy to work with and have excellent strength, better than many realize. While wood is often thought of as a heavier material than composites, the Elwood 950e weighs in at only 2170 kg. It can carry eight passengers.
On the propulsion side, the 950e is equipped with two Oceanvolt SD10 (10kW) electric saildrive motors and a 57,6 kWh LiFePO4 battery pack. The entire electric propulsion system runs at a safe 48V. 
All of this means a silent ride that can last for as long as 11 hours with a 80 NM range (148 km) at a speed of 7 knots. Which is more than enough range for a motor boat. The range under top speed (13 knots) is 35 nautical miles (65km). A portable generator can be added to increase the range even more.
Smaller boat models, like the Elwood 550e, Elwood 650e and Elwood 750e, are also available.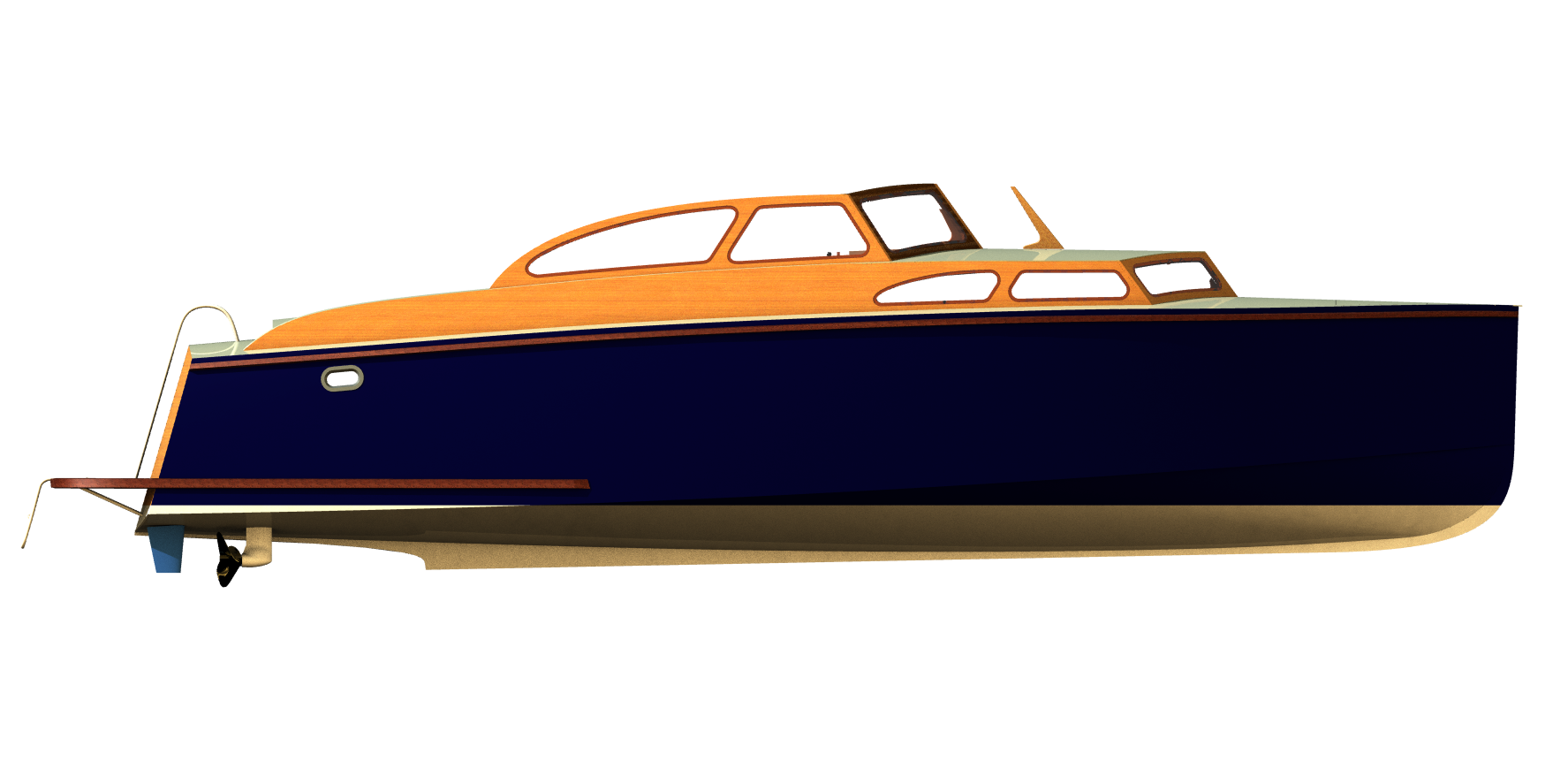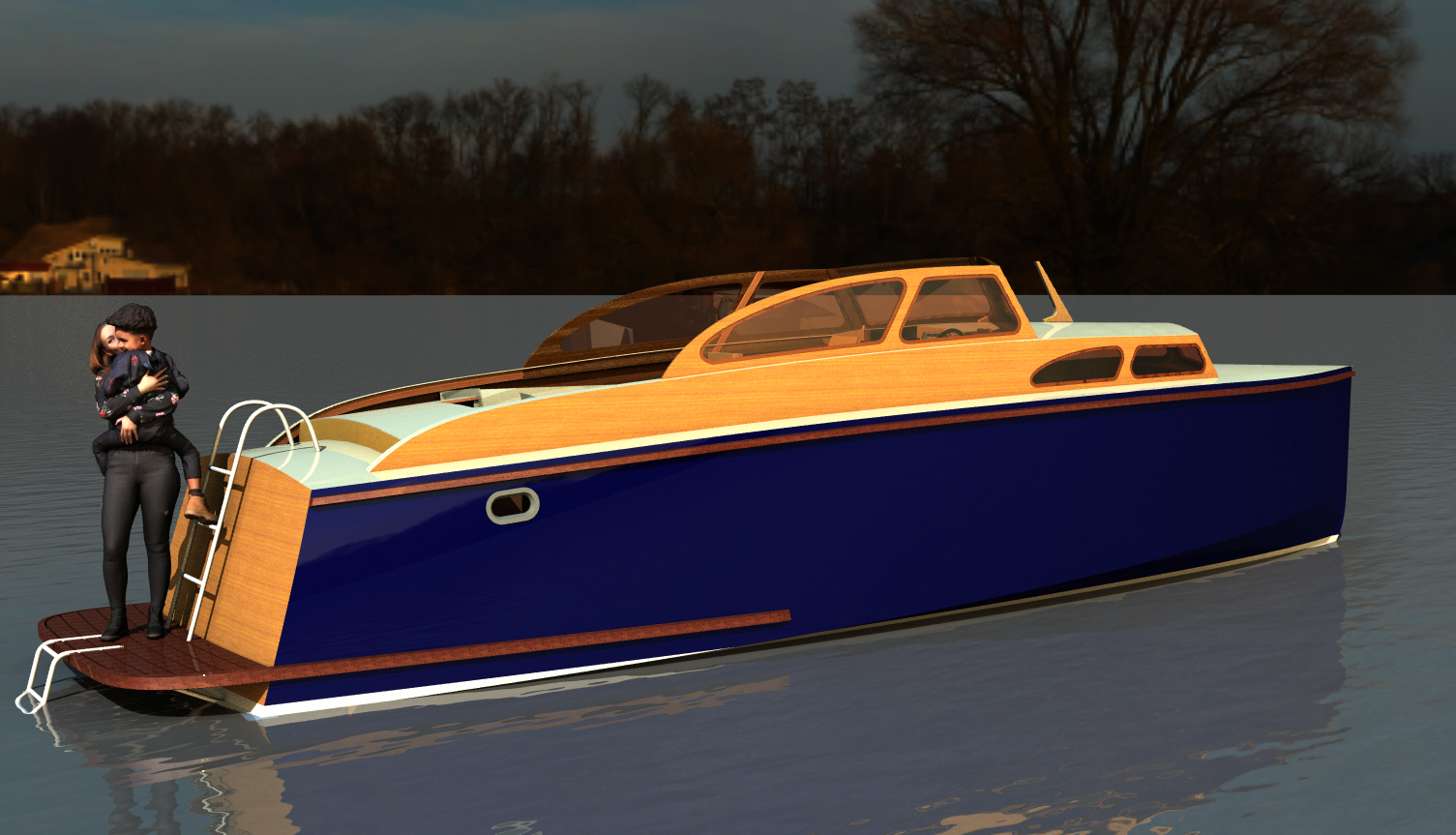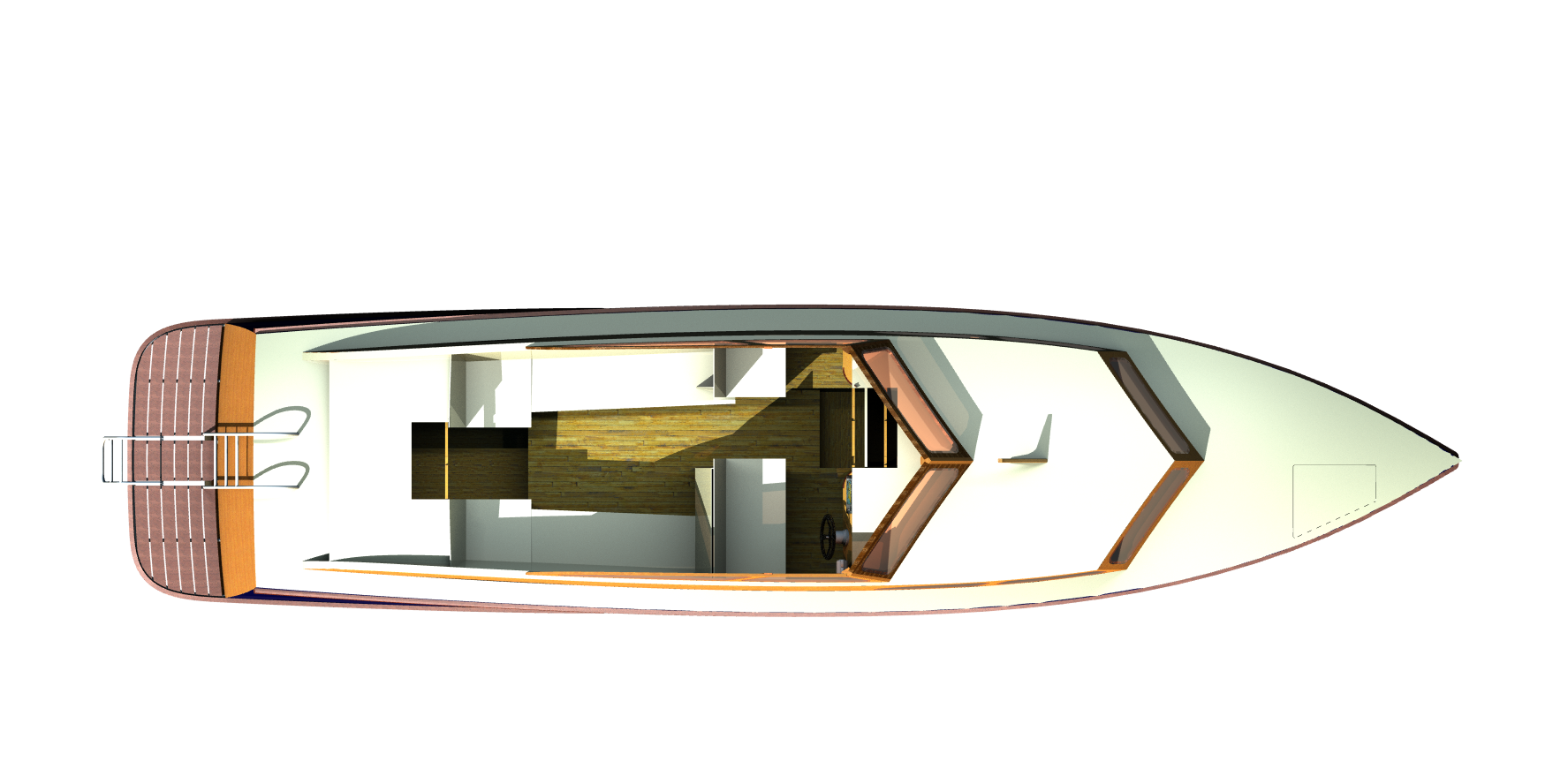 Technical details
Model: Elwood 950 e MC (Mid Cabin)

Hull length: 9.5 m

Beam: 2.3 m

Draft: 0.7 m

Empty mass: ca. 1600 kg

Maximum displacement: 2170 kg

Facilities: Bow cabin with 2 double beds, middle cabin, open space, rear cabin with twin beds.

Number of passengers: 8

CE-category: C

Motor power: 2 x 10 kW saildrives

Battery bank: 57.6 kWh

Top speed: ca. 13 knots

Range at 7 knots: ca. 80 NM (ca. 11 h)

Starting price: 199,000 € (incl. VAT 24%)
Link to download the images and press release
 
For more information
Elwood Boats
Pasi Virnes, CEO
pasi.virnes@elwood.fi
+358 50 517 85 33
Oceanvolt
Alec Von Weissenberg
Sales Manager, Northern Europe & UAE
alec.von.weissenberg@oceanvolt.com
+358 40 500 1114