Sailing La Vagabonde – Rapido 60
"Oceanvolt will be the perfect compliment to the Rapido Trimaran and Project SLV. Silent, emission free propulsion is a dream for sailors everywhere and the regeneration curves on a vessel as powerful as the Rapido are extraordinary!" – Riley, Sailing La Vagabonde
Billed as the World's Ultimate Ocean Cruising Trimaran, the Rapido 60 really is the Queen of the Oceans. It offers speed, safety, performance – and luxury.
The inspiration behind the Rapido 60 comes from Paul Koch (co founder of Rapido Trimarans), arguably, the man who has built more production trimarans than anyone else on the planet.
The design is by world renowned naval architects, Morelli & Melvin Design and Engineering who use some of the most sophisticated technology in the world.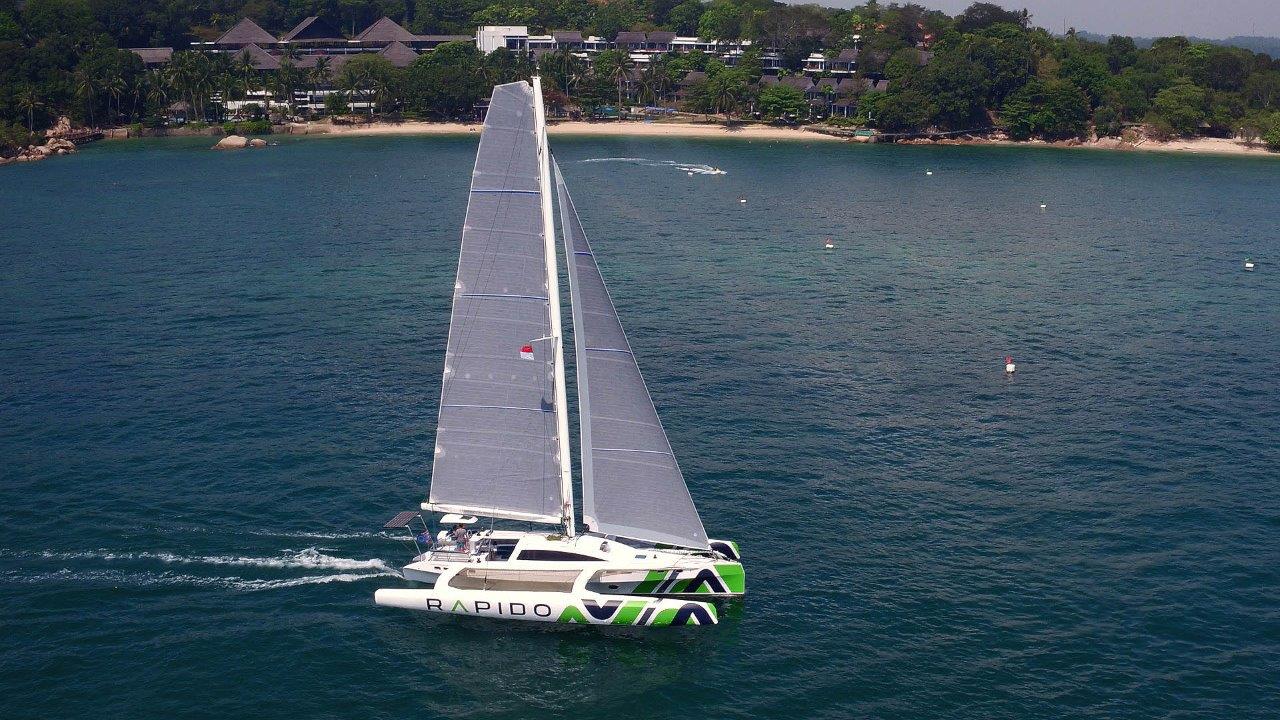 Technology used in the electric Rapido 60 Trimaran: