Vision 444 "Water Wings"
"We have been pushing the limits of our Oceanvolt ServoProp Hybrid system motors from the start and they have performed! From cruising continuously at 7kts for several days to regenerating all the power we need to run our induction stove, dishwasher, water maker, washing machine and all our sail systems for a a 15 ton live-aboard catamaran, we continue to be impressed with this system. Additionally, the motors only take up a quarter of the space of standard diesel motors (yay storage space!) and are incredibly quiet! We are constantly being asked if our motors are running when arriving/departing new locations. We are very happy with our decision to go Oceanvolt." – Owner of the Vision 444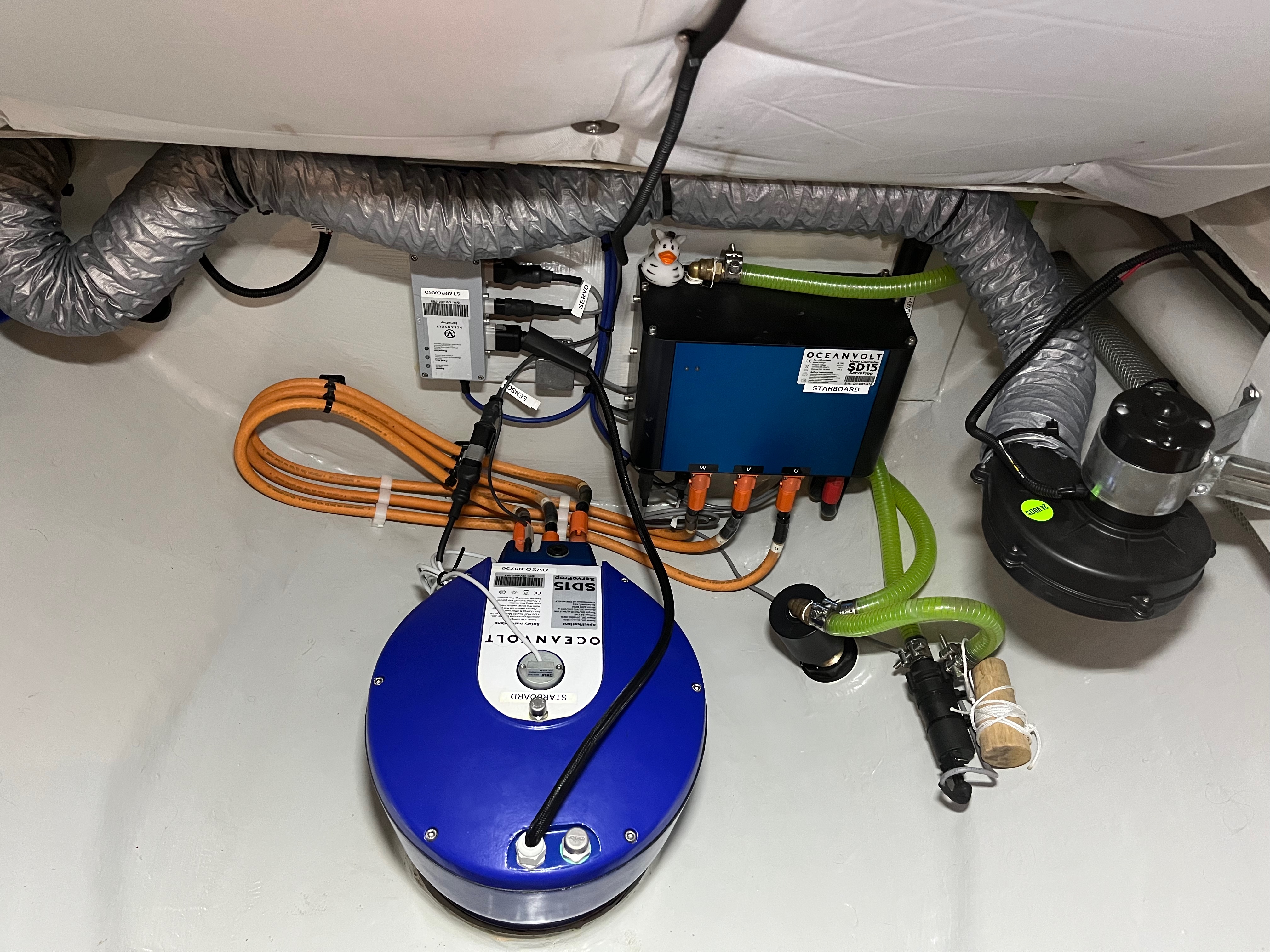 The state-of-the-art technologies that go into each Vision 444 go a lot deeper than their stately, head-turning, modern styling. Extensive research and testing combined with the latest composite engineering makes the Vision 444 catamarans as safe, modern, mobile, technologically advanced and as cutting edge as you can get.
The result is a blue water sailing catamaran that's incredibly strong, sails efficiently, is spacious and forgiving – with the kind of all-round abilities, appeal, level of finish and attention to detail that you would never expect from a catamaran in this size and class.
Currently the boat is crossing the Atlantic! Follow the Vision 444 at waterwingssailing.com, Instagram, Youtube and Facebook!
Technology used in the electric Vision 444:
Boatbuilder: Vision Yachts
LOA: 13.5 m
Boat beam: 7.6 m
Displacement: 15000 kg
Electric motor system: 2 x Oceanvolt ServoProp 15 electric saildrive motor
Electric motor system nominal power: 2 x 15kW
Electric motor system voltage: 48 V
Batteries: 21kWh Lithium battery pack
Generator: 18kW DG generator