The Saildrive 15 system is suitable for boats in the range of 40-45 ft. There are two versions available: The standard saildrive and the ServoProp version. The main difference between the saildrive and the ServoProp is in hydro generation where the saildrive regenerates 200W at 6 knots and the ServoProp 500W at 6 knots, so the difference is huge. The systems are perfect for true sailors and boaters, who enjoy the silence of electric propulsion.
PrICE starting from: 38650€ (SD) / 46600€ (sERVOPROP)
*The price is excluding VAT, shipping, installation & certification.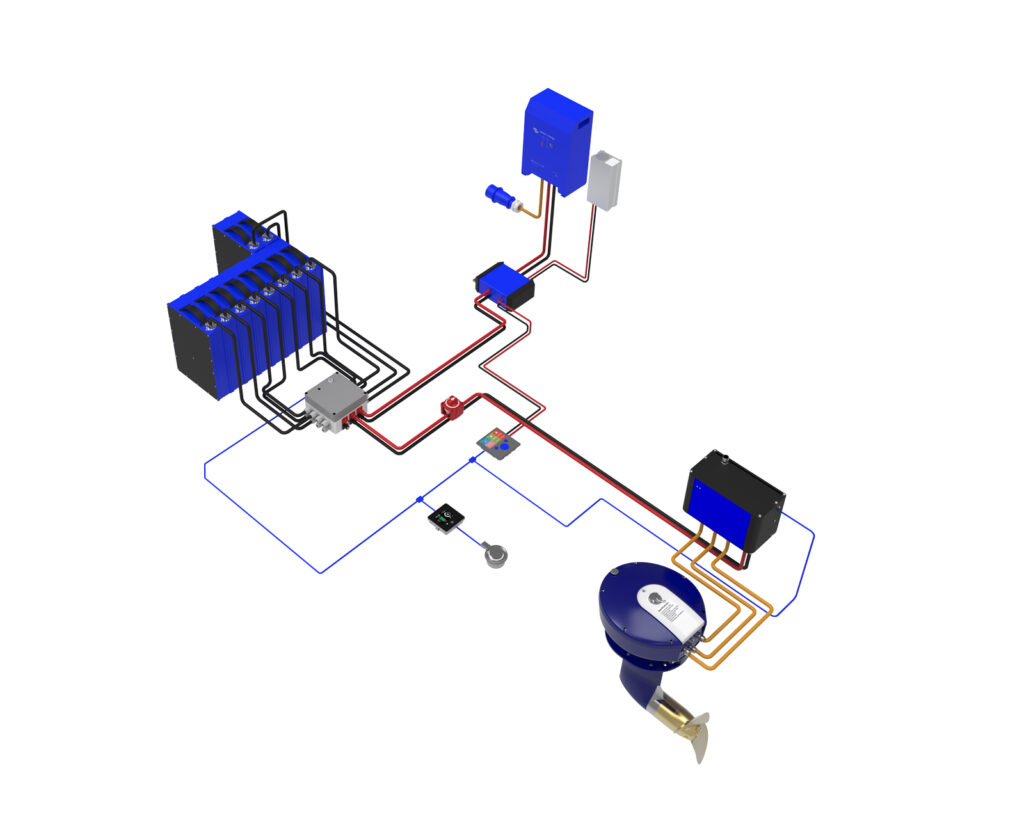 Suitable up to: 45ft/10000kg
Equivalent horsepower: 30-45hp
Range estimation: 25 nm (calculated with 19 kWh Li-NMC)
Charging time: Approximately 8 hours
Hydrogeneration at 6kn: Approximately 200W(SD) / 500W(SP)
Included in the system:

15kW sail drive motor
19kWh Lithium battery bank
2kW Charger
Hydrogeneration feature
Download more information about the system
"The electric motor is clean, quiet, powerful and what's best self-sustaining. It's also a dream to use in tight situations, because you just flick the control lever on and you're ready to...

The Arcona 410H (Hybrid) is the first hybrid sailboat & the second electric model after the Arcona 380Z from the Swedish sailboat manufacturer Arcona Yachts. It has had its diesel engine...

"It's a dream come true. It feels good to see the boat in the water and it will be a weird feeling to leave the port in 'silence'!" After having...