Elan GT5
"I am very happy with my new total electric GT5.The boat is sailing fast and regenerates a lot of power when sailing! The world`s first full electric production Elan ever made!" – Owner of the Elan GT5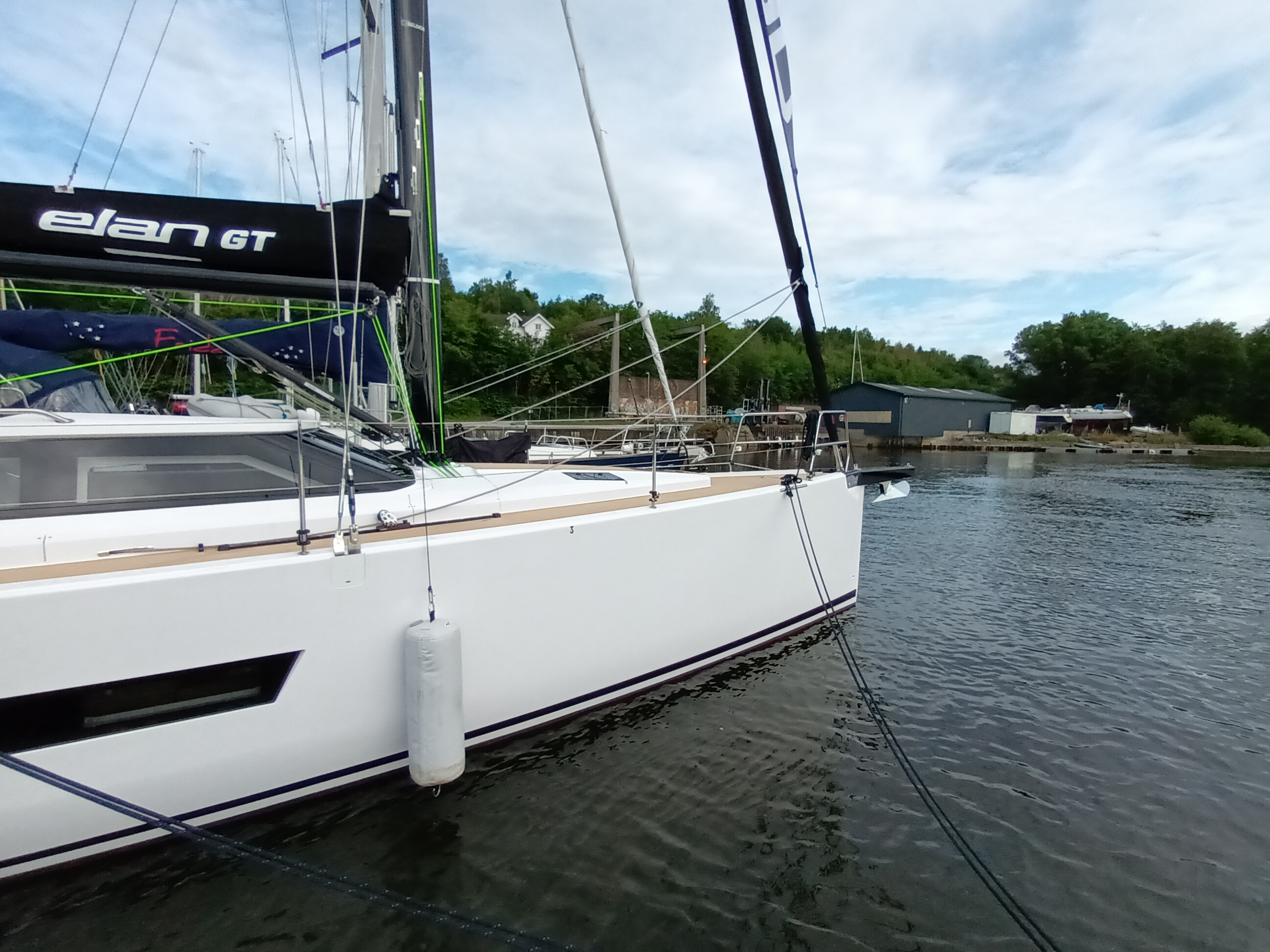 Elan Yachts embodies a true passion for sailing, technological innovations and distinctive design. Every yacht coming from Elan's 16.000 sq meter boatyard in Slovenia is the result of their 70-year long passion for innovation-oriented quality boatbuilding.
One of the oldest leisure shipyards, Elan offers a new generation of sailing yachts with a perfect balance between performance, comfort, easy handling and safety without compromise.
It's no secret that we're approaching, or have maybe even passed the moment in history where most buyers are considering buying an electric vehicle. The awkward early adopter phase is long gone, doubters few and far between, and every car manufacturer has at least some EV options, while others focus exclusively on electric and are experiencing massive growth. Mass adoption is here, the prices are falling, and infrastructure and legislature are hurrying to catch up.
All of this has left many people wondering why not bring sailing boats into the electric world? Sailing was never about motoring, never about engine speed – it is about that connection to nature, the serenity of the sea and the challenge. So why not get rid of the "dirty and loud" diesel engine, and simply exchange it for "clean and quiet" electric propulsion? Motor out of the marina or bay in silence, then use the sun, wind and waves to continue your journey.
Well – it turns out that like all good things in life, it's not that simple, but it can be completely viable if approached correctly, and Elan and Oceanvolt have partnered-up to offer just that.
The GT5 is not the first Elan to be equipped with an Oceanvolt electric motor. The first one was an Elan E4 installed at the factory already back in 2015! But it is the first fully electric Elan GT5 equipped with twin ServoProp 10 saildrive motors in Norway (and the entire world).
The GT5 was designed by Rob Humphreys, who has a long-standing partnership with Elan Yachts and takes her basic hull shape from the Humphreys designed Elan S5, which is a yacht that definitely sits at the racier end of the cruiser-racer spectrum.



Technology used in the electric Elan GT5 sailboat:
Designer: Rob Humphreys
Boatbuilder: Elan Yachts
Country: Norway
Build year: 2021
Length overall: 13.20 m
Boat beam: 3.91 m
Light displacement: 8650 kg
Electric motor system: 2 x

Oceanvolt ServoProp 10 saildrive motors

Electric motor system nominal power: 2 x 10kW
Electric motor system voltage: 48 V
Propulsion batteries: 2 x 22,8kWh lithium battery pack