Spirit 65DH
Designed for family cruising in the UK, Mediterranean and Caribbean, the brief from the Spirit 65DH owners was for a beautiful yet practical cruising yacht that leaves minimal impact on the environment.
Family life is at the focal point of the Spirit DH65, with an open plan galley and breakfast bar designed to emulate the owners' kitchen at home.  Personal touches continue throughout the interior making the Spirit 65DH a true 'home from home' yacht for her owners and their children.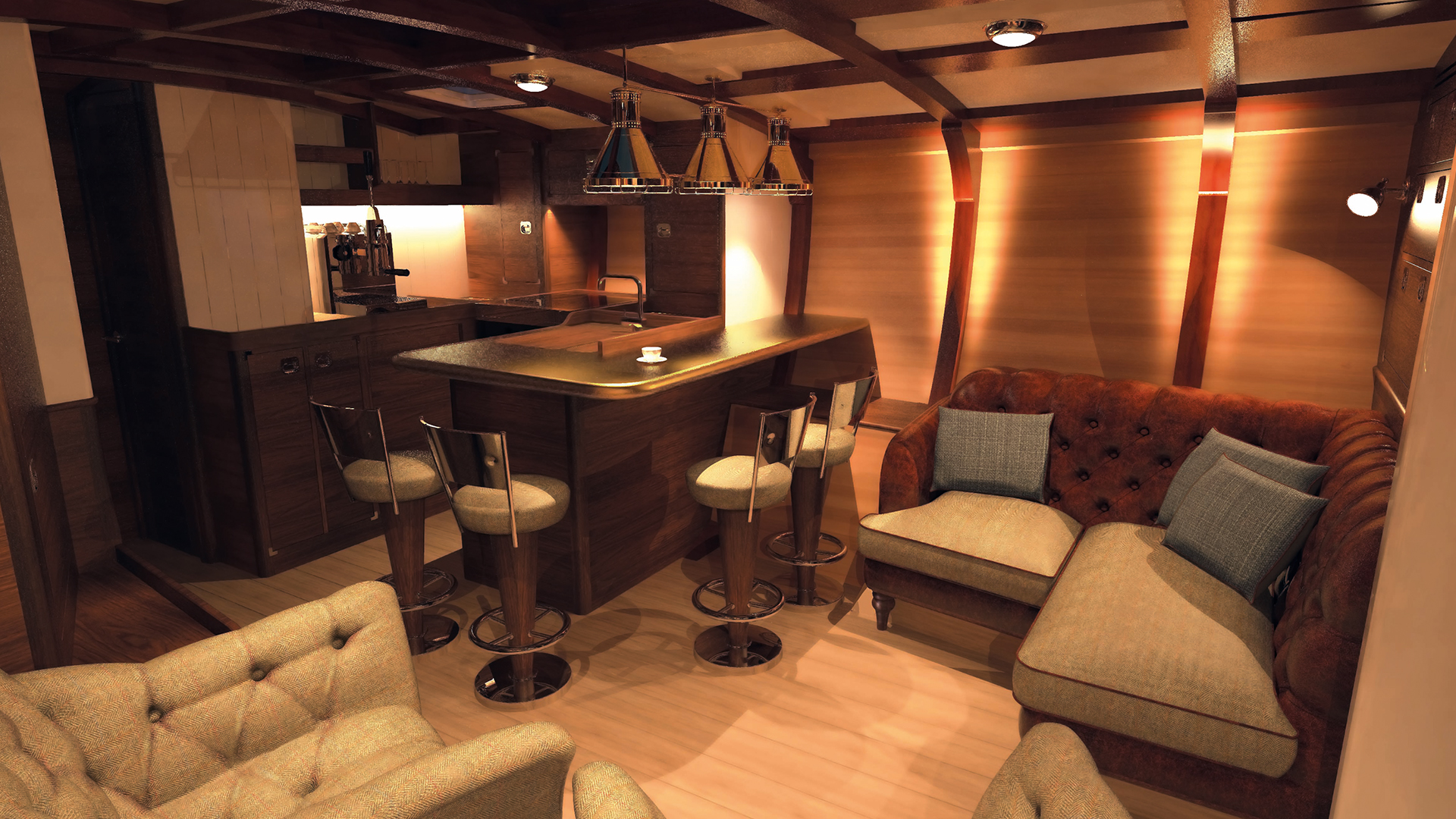 The yacht has eco features throughout and includes two Oceanvolt ServoProp variable pitch saildrives, which will regenerate and recharge a 21kWh Valence lithium battery pack. An 18kW 48V Fischer Panda generator has been installed as a back up if required.
As well as an Oceanvolt electric drive system, the yacht will have OneSails 4T FORTE™  recyclable sails, an inflatable tender with a Torqeedo electric motor and energy efficient systems throughout her interior.
Technology used in the electric Spirit 65DH sailboat:
Boatbuilder: Spirit Yachts
Installation year: 2021
L.O.A: 19.8m
L.W.L: 13.7m
Beam: 4.3m
Draft: 2.8m
Displacement: 16.5 tonnes (light)
Electric motor system: 2 x Oceanvolt ServoProp 15 electric saildrive motor
Electric motor nominal power: 2 x 15 kW
Electric motor system voltage: 48 V
Propulsion battery bank: 2 x 21kWh Valence Lithium-ion
Backup generator: 18kW 48V Fischer Panda