The Twin Saildrive 15 is a nice Hybrid solution suitable for 50-55ft boats. Our Hybrid systems are perfect for long passages, charters, and other light commercial vessels. The generators we use are 48VDC, which means that the generator runs the motors directly. This means the system is lighter, safer and more efficient than an AC installation. There are two versions available: The standard saildrive and the ServoProp version. The main difference between the saildrive and the ServoProp is in hydro generation where the saildrive regenerates 2x 200W at 6 knots and the ServoProp 2x 500W at 6 knots.
PrICE starting from: 76400€ (sd) / 90200€ (servoprop)
*The price is excluding VAT, shipping, installation & certification.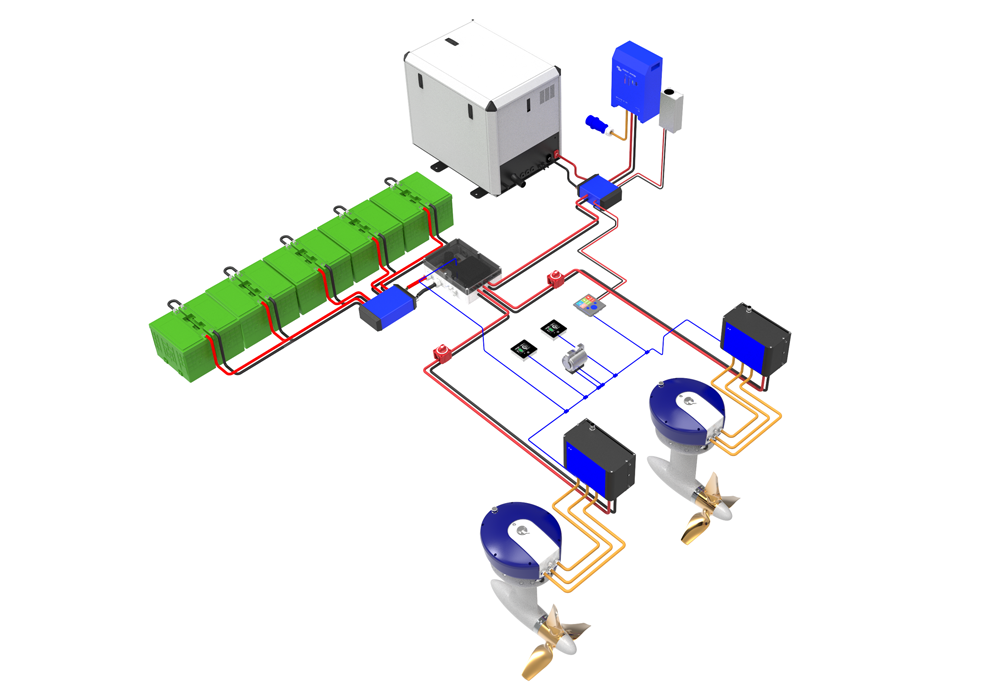 Suitable up to: 55ft/16000kg
Equivalent horsepower: 2 x 30-45hp
Range estimation: 15 nm (calculated with 17,5 kWh LiFePO4) / 170nm (calculated with 100l of diesel)
Charging time: Approximately 6 hours
Hydrogeneration at 6 knots: Approximately 2 x 200W (SD) / 2 x 500W (SP)
Included in the system:

2 x 15kW sail drive motor
17,5kWh Lithium battery bank
15kW DC Generator
2kW Charger
Hydrogeneration feature
Download more information about the system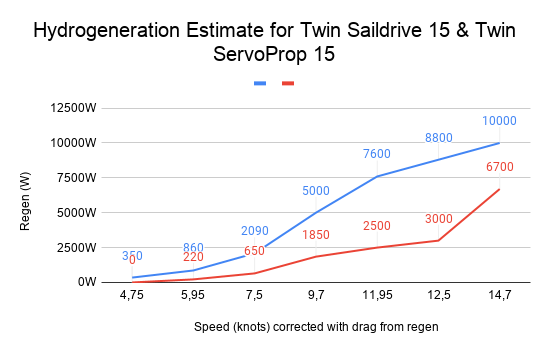 Fitting Vaan Yachts 'Sail The Planet' mission, the Vaan R4 catamaran is all-electric, from induction cooking to electric propulsion. The large or extra large battery banks are charged from the...

The European Yacht of the Year 2021 nominated sailing yacht Pegasus 50 is produced by the Slovenian brand Pegasus Yachts since 2020. The Pegasus 50 is a 14.98 meter cruising...

The full carbon electric ORC50 multihull by Marsaudon Composites has been designed for fast cruising and racing. The performance under sail is amazing: 15 knots of speed with less that...