The Twin Saildrive 15 is a nice Hybrid solution suitable for 50-55ft boats. Our Hybrid systems are perfect for long passages, charters, and other light commercial vessels. The generators we use are 48VDC, which means that the generator runs the motors directly. This means the system is lighter, safer and more efficient than an AC installation. There are two versions available: The standard saildrive and the ServoProp version. The main difference between the saildrive and the ServoProp is in hydro generation where the saildrive regenerates 2x 200W at 6 knots and the ServoProp 2x 500W at 6 knots.
PrICE starting from: 76400€ (sd) / 90200€ (servoprop)
*The price is excluding VAT, shipping, installation & certification.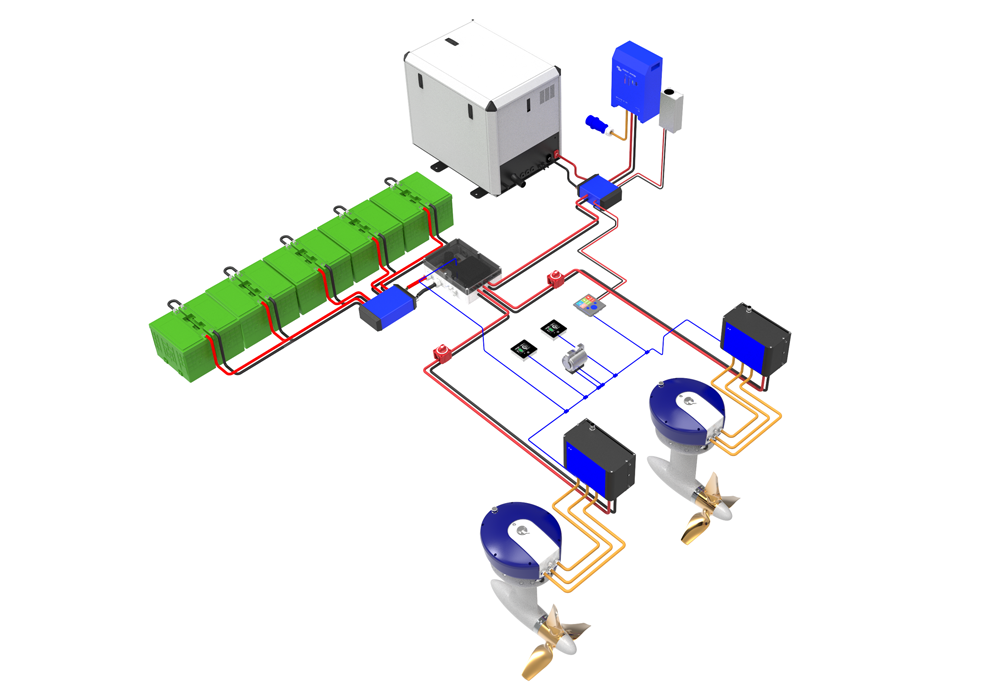 Suitable up to: 55ft/16000kg
Equivalent horsepower: 2 x 30-45hp
Range estimation: 15 nm (calculated with 17,5 kWh LiFePO4) / 170nm (calculated with 100l of diesel)
Charging time: Approximately 6 hours
Hydrogeneration at 6 knots: Approximately 2 x 200W (SD) / 2 x 500W (SP)
Included in the system:

2 x 15kW sail drive motor
17,5kWh Lithium battery bank
15kW DC Generator
2kW Charger
Hydrogeneration feature
Download more information about the system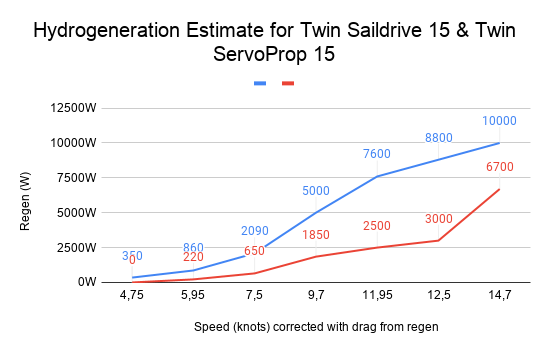 It will be in the water by the time you read these lines… The ITA 14.99 is a blue-water cruising catamaran designed by François Perus & Yacht Design Collective. A...

VOYAGE yachts have taken the popular VOYAGE 480 to a new level - The VOYAGE 480 complete electric features 1.6 kWs of solar panels, 35 kWh of light weight, high capacity Lithium Ion...

The VCAT44 from vcatamaran is not only another fast cruising catamaran. The VCAT 44 is a boat that distinguishes from most of the markets choices. The VCAT 44 will not...