Sonja II
The AA Custom shipyard in Monfalcone is about to celebrate 15 years of activity. Founded in 2006 by Odilo Simonit and Paolo Skabar, the yard has been building and restoring wooden vessels ever since. Including racing yachts, powerboats, traditional vessels and cruising yachts.
Currently AA Custom is restoring Sonja II (ex Ran II), designed and built in 1908 by the Norwegian Johan Anker. This was Anker's second design to the International Meter Rule; he went on to create the mythical Dragon class in 1929, the most widespread one-design keelboat in the world with over 6,500 boats built. Sonja II, saved from certain destruction after being found abandoned in a Swedish forest, has had 60% of her mahogany planking replaced, 80% of her oak frames and 70% of her deck beams.
Today Sonja II belongs to Kari Khevenhüller, Count of Hochosterwitz Castle in Carinthia, who also owns three other Six Meters:  Rieke from 1919, Rarahu from 1914 and the Fife designed Sunshine from 1927. He has made the preservation of vintage yachts one of his life's missions. Also closely involved in the restoration is Federico Lenardon, of Trieste, a shipwright and yacht designer (the Feather 14' and the Barcolana 50) from the school of Carlo Sciarrelli.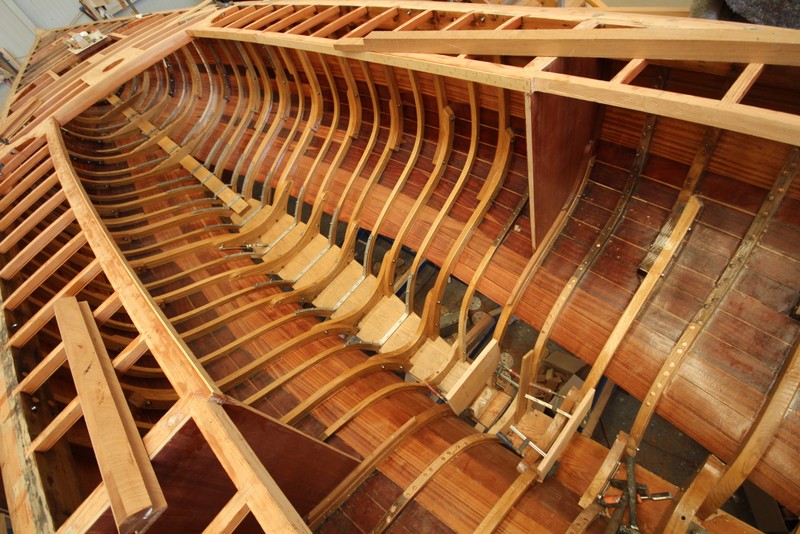 Technology used in the electric Sonja II :