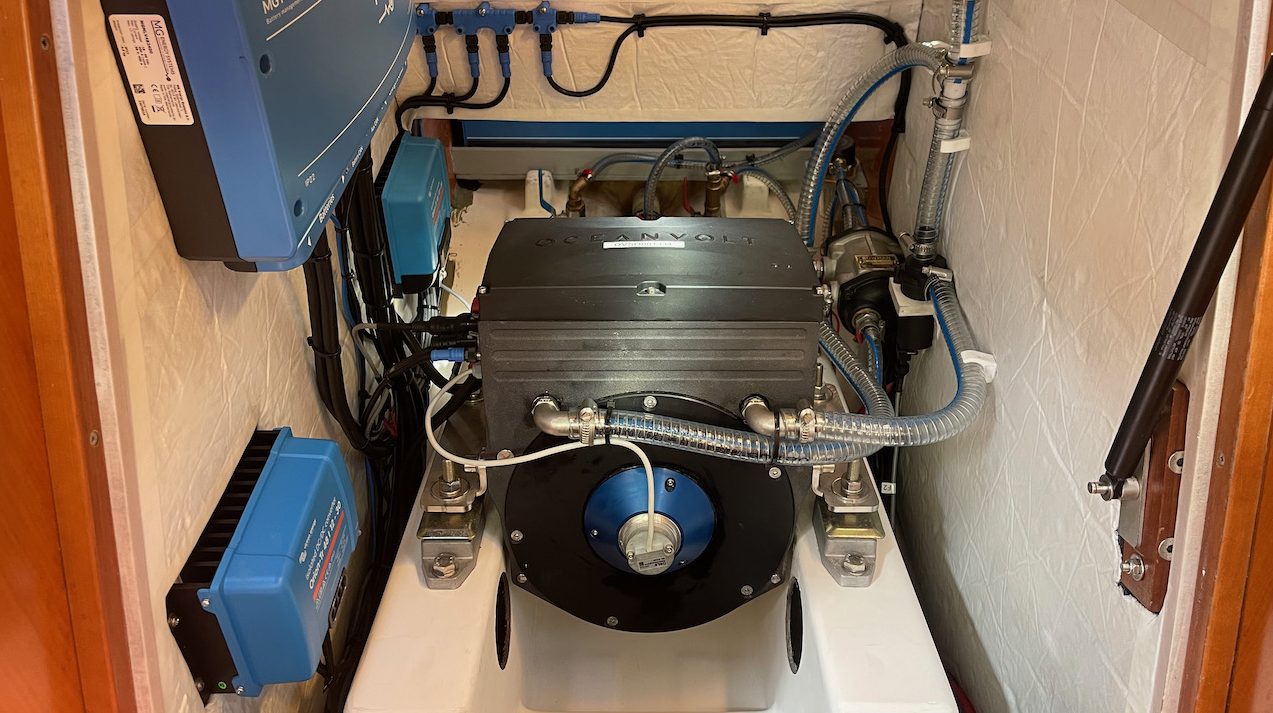 NEW OCEANVOLT AXC – Modular shaft drive motor systems
The next generation (11/2022) of Oceanvolt AXC series provides higher performance, greater durability and more comfort than ever before. The motors have been designed for the benefit of customers operating larger, heavier displacement boats including charter catamarans, non-planing motorboats, heavy duty commercial boats & small passenger ferries.
The Oceanvolt AXC series is a modular system available in three power configurations 12kW, 24kW and 36kW*; the latter of these provides power to the equivalent of up to 120hp. The AXC system can also be installed as a twin system in catamarans and motor boats. Compared to the former AXC (10/20/30/40) models fewer motor modules (hence less space and weight) is needed to achieve the same power.
The AXC offers many of the same benefits as Oceanvolt's SD sail drive and AX shaft drive systems - only now with a longer cruising range, higher top speed and even lower levels of vibration and onboard noise levels due to the direct drive. AXC systems also require significantly less space on board compared to a traditional diesel engine.
The AXC has an integrated motor controller and can be retrofitted on the existing mounting frame of a Yanmar or Volvo shaft drive motor.
*available Q1/2023