Airawata
The Turku Boatyard (Turun Veneveistämö) is known for its high-quality sailboats, but motorboat production was also an important part of the workshop's operations. Common boat types were motor cruisers and large saloon boats, designed by brothers Bruno and Zaké Westin. At the beginning of the 1920s, the 12-meter Bonito and the 22.5-meter Paragon built for Bengt Oldenburg, which attracted great attention in boating magazines, were completed at the workshop. Typically, Turku Boatyard delivered the boats fully equipped and decorated. The details and auxiliary joists were the sculpture's own production.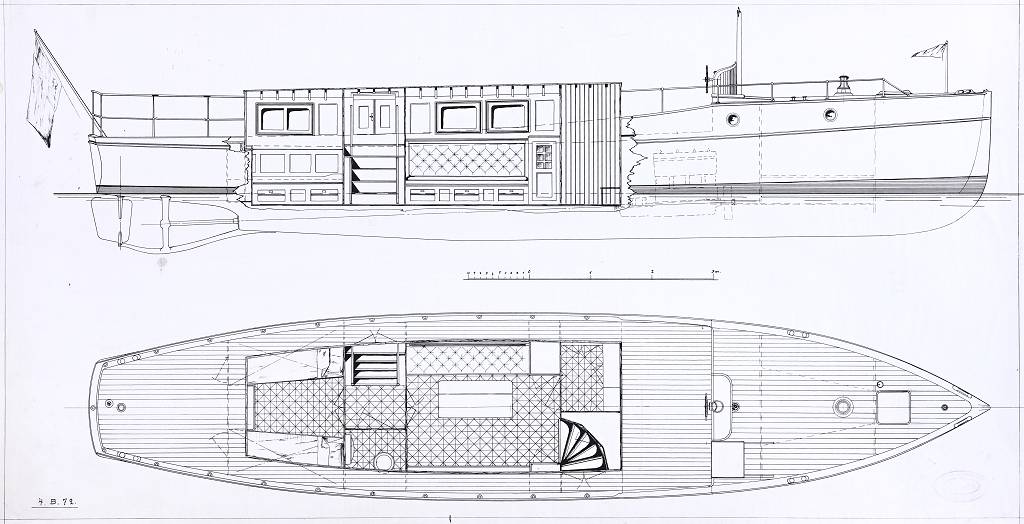 Fredric Möller, a Stockholm ship owner, businessman and consul general of Romania, also ended up ordering his saloon boat, completed in 1923, from Turku. Möller named his boat Airawata after the white elephant that served as the ride of the Hindu god Indra.
Airawata's hull and cabin are mahogany. Behind the open cockpit is a galley, behind which the boat's spacious salon is located. Behind the salon is the owner's cabin and in the bow, on the front side of the cockpit, under the deck is another separate sleeping cabin. A group of tables is suitable for the aft deck, and the boat's auxiliaries are on the roof of the saloon.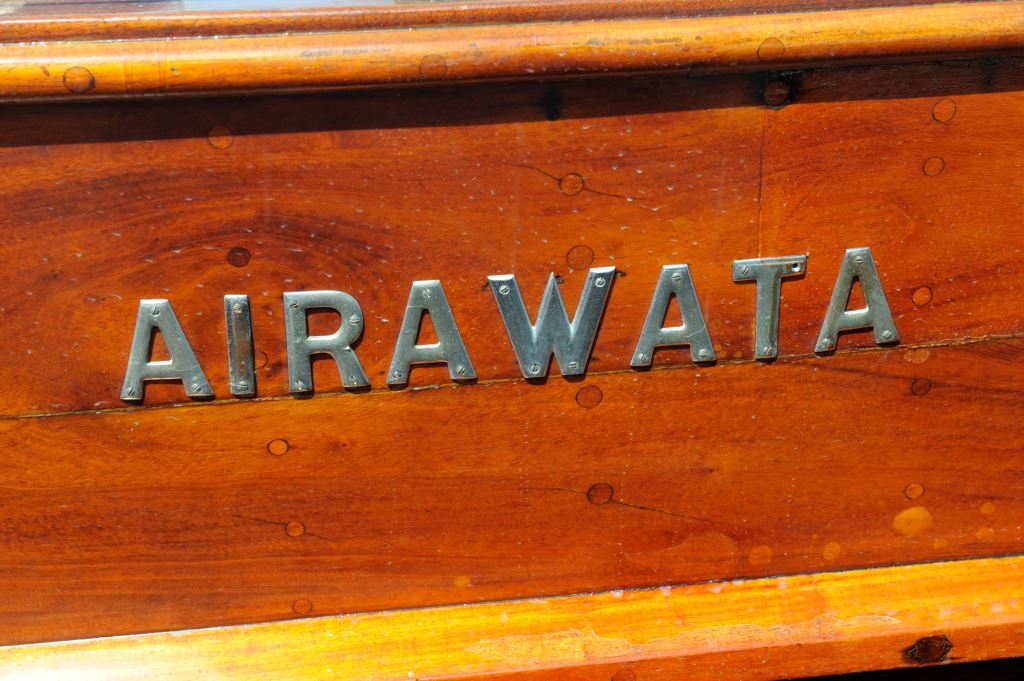 After Möller, Airawata was owned by Karl Siegfried Matz from Stockholm, who modified the boat at the Spillersboda shipyard in 1933. After Matz, the boat remained in Sweden until it ended up in the ownership of Anders Wretling in 1979. In the 1990s, Wretling did a major overhaul of the boat, which involved more than 10,000 working hours. In 2002, Wretling sold his boat to Hasso Wien, through which it was transported to Germany. Joakim Håkans visited Airawata for sale in Germany in 2017 and decided that the boat had to be brought back to Turku.
Today, Airawata's home port is at Ruissalon Telakka, where it offers its passengers a unique and elegant way to explore the Turku archipelago. In honor of its 100-year history, Airawata has received an update, after which the boat is powered by a 30kW electric motor. The system supplied by Oceanvolt works like plug-in hybrids familiar from cars: cruises in the nearby area can be carried out entirely with charging electricity taken from the grid. On a longer trip, the batteries can be charged with a 22kW diesel generator.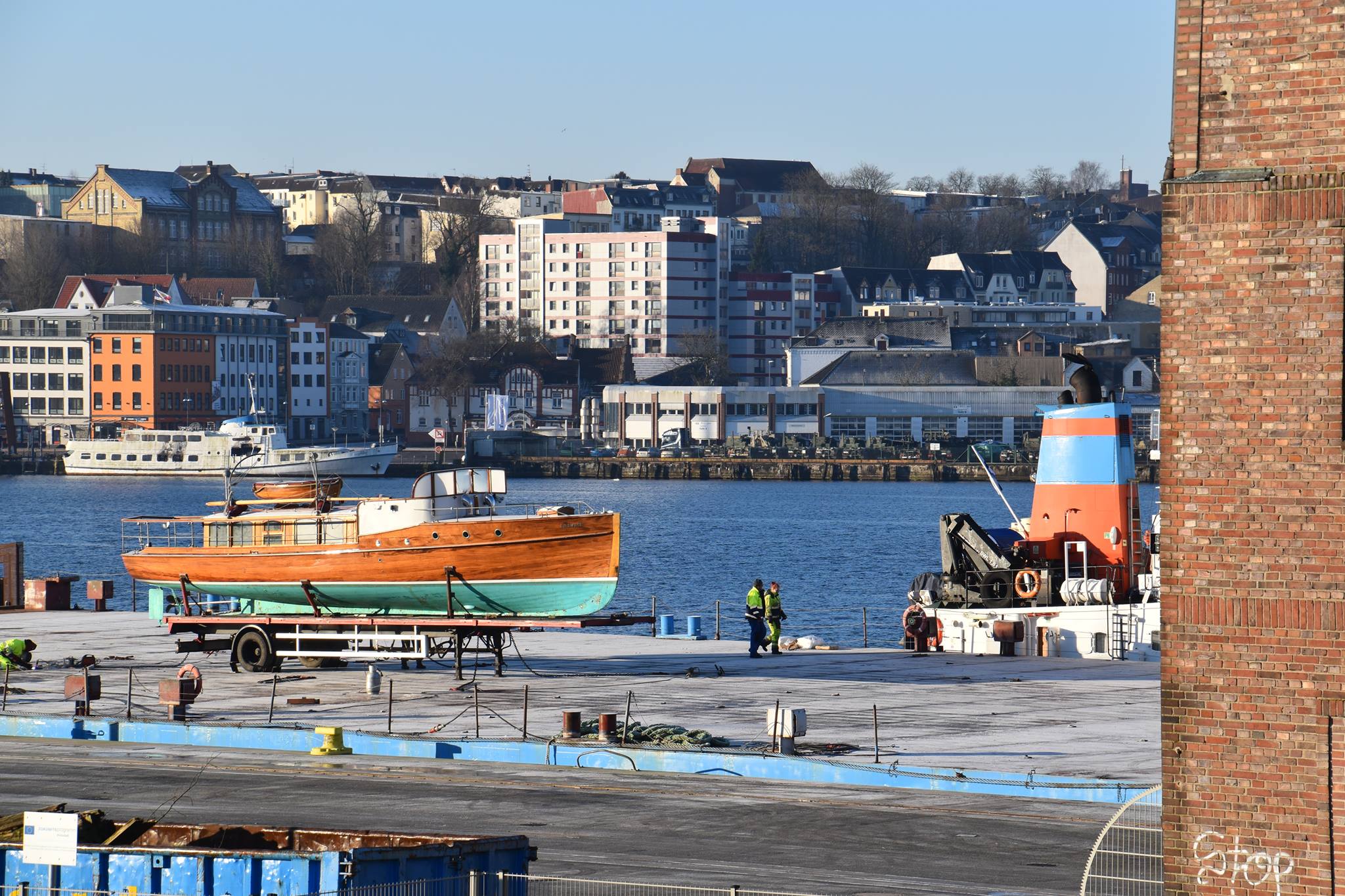 Length: 14.8 m
Width: 3.2 m
Depth: 1.2 m
Immersion: 14 h
Year of construction: 1923
Designer: Zaké Westin
Original owner: Fredric Bernhard Theodor Möller
Original engine: 80 hp, gasoline
Current motor: Oceanvolt 30kW (AXC30) electric shaft drive motor
Propulsion batteries: 43,2kWh battery bank
Range extender: 22kW Fischer Panda diesel generator