Contessa 34
Nazca is an ever evolving leave no trace at sea project, upgrading to the 10kW ServoProp this year is nothing short of profound, improvements in efficiency of 15% in drive and 400% in regeneration. The Torque came as quite a surprise as I nearly fell over the first time I asked for full ahead!

With less than 1 kW nominal at motor I can easily navigate the harbours and ports of the Celtic sea and Bristol Channel, and with regeneration steady between 500W and 800W I often have more power than I need, so I've taken to baking bread on passage!  – Owner of the Contessa 34 "Nazca"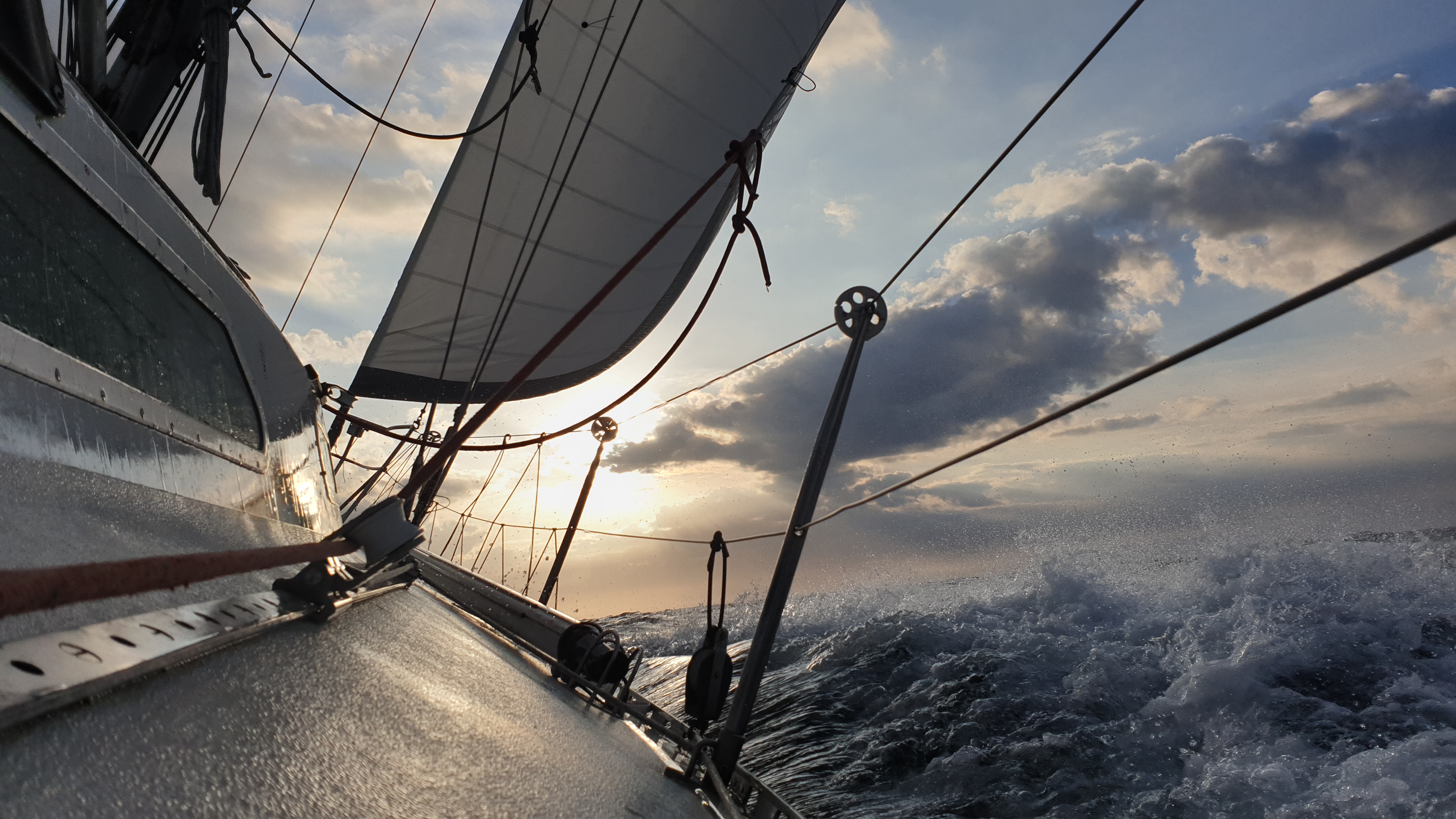 Our sailboat, SV Nazca is a 1984 Contessa 34 offshore one design, fully electric, and prepared for expedition sailing. As a one design she was originally produced as a racing yacht – a well proven, robust and seaworthy boat. Nazca is the first vessel of its type to sail on the Bristol Channel and runs science missions for the North Devon Marine Project.

We set the challenge to sail the South West using only electric and asked, could we sail the Bristol Channel without a diesel backup? Since we launched her back in March 2021, we've had the most amazing fun, experience and support, so we thought we'd tell you a little more about her and sum up her sailing with only electric in the Celtic Sea and both English and Bristol Channels.

Over this time, we've rounded the Lizard and Cape Cornwall, Carbis Bay, Lundy, Hartland and across the Bideford bar, called into Lundy Island, the Helford River, Falmouth and Plymouth to name but a few. We've made appearances at events and locations on the North and South coasts, and with thousands of miles sailed we have not needed shore power, or run a generator and we have definitely become better sailors!

Nazca was becalmed off Plymouth and beaten up in gale force winds in Falmouth Bay. She has motored back from Lundy Island in the fog, searched for a lost shark tag in the middle of the Bristol Channel and conducted surveys for microplastics and benthic exploration. She was used as a floating power station, negotiated tight marinas, arrived (and left) silently into anchorages and kept us safe and (reasonably) dry. We've entertained dolphins, seals, guest crews and cooked up some fantastic meals on induction cooking.

The great thing with Nazca is how she performs. She's light, fast and will go in a breath of wind, yet also safe in a blow, she was the perfect candidate for a fossil fuel-free sailboat for marine science expeditions.

There is approximately 10hrs of motoring range on battery only at 3.5 knots, as long as any wind is aft of the beam (much further on a sunny day). The lowest the battery has been is around 50% after motor sailing back to Appledore from Lundy Island in the fog.
The solar runs the boat and more, when we launched her it was a crisp spring day, in full sun the solar powered the motor directly, pushing her along at 3knts. The Silentwind turbine keeps the batteries topped up at night and we can lower it to avoid shading. We can also regenerate significant power under sail with the new ServoProp technology from Oceanvolt, this is the power house, easily making hull speed if we need it, and regenerating up to 1kW under sail.

Nazca has LED lighting throughout. Induction cooking is so much more efficient than gas and we can heat water, power a kettle, run tools etc. To go fully electric though, there have been compromises made in order to stay off grid and keep our power demands low, and we are trialling the latest in antifoul technologies to ensure Nazca leaves no trace.
Cerbo GX runs Venus OS; this operating system captures every amp, watt and volt moving throughout the entire boat in real time. This is relayed to the chart plotter so we can see the precise performance of the entire system. The data is remotely collected and stored on the Victron Remote Monitoring Platform, so we can see what's been used, what's been generated and view our battery health in incredible detail.

Motoring is a delight; instant start, instant thrust for manoeuvres, a near silent experience, no vibration, no smell, no smoke! All systems information is displayed on the Multi Function Display.

Accessing the data in real time, but also historically, is a critical part to understanding the limitations of electric, but also the possibilities. Time remaining provides the safety net and, as always with any navigational task, detailed planning is required.

From our North Devon base, being able to motor sail to South Wales or Lundy and back by day on electric is a huge achievement for the technology. We show that it is possible, and tested in some harsh conditions too. None of the equipment has faulted, not even a little." – Owner of the Contessa 34 "Nazca"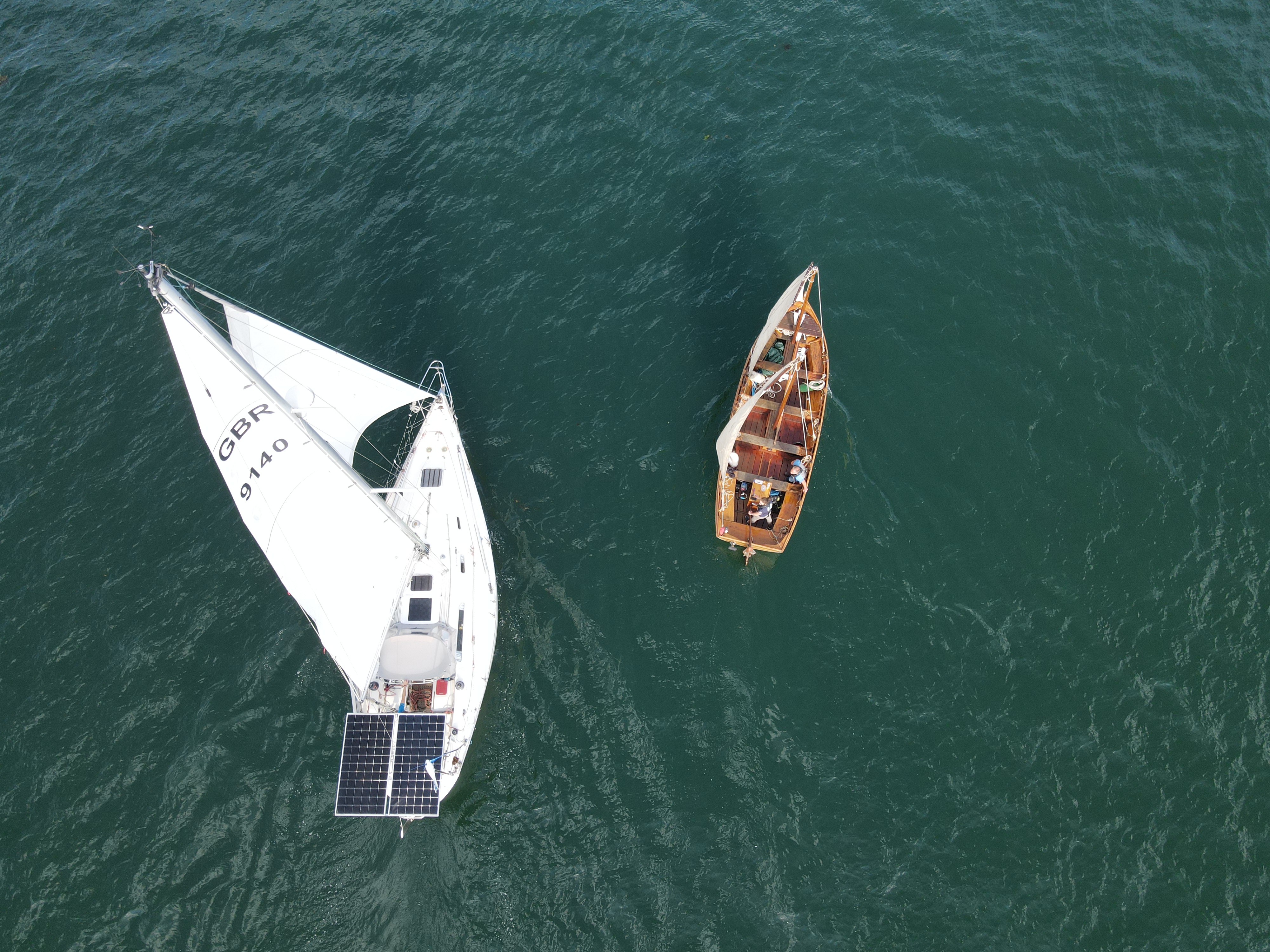 Technology used in the electric Contessa 34 "Nazca":
LOA: 10.26 m
Boat beam: 3.38 m
Displacement: 4082 kg
Electric motor system: Oceanvolt ServoProp 10 electric saildrive motor
Electric motor system nominal power: 10kW
Electric motor system voltage: 48 V
Batteries: Victron Energy 400Ah 25.6v LiFePO4 Smart Batteries in series for propulsion
Other components:

Victron Lynx Smart battery management system (BMS) 500A with distribution system
Navigation, lighting and 12v house loads: 12.8v 100A LiFePO4
Electric cooking, water heating, sockets: Victron Multiplus 3kVa Inverter / charger
2 x 415W LG neon2 Bifacial solar modules on a custom stainless arch
Victron MPPT smart solar controllers
SilentWind Pro Wind 450W turbine (switchable from port to starboard and stowable)
Victron Orion DC-DC converter that supports the 100Ah 12.8V LiFePO4 house battery
There is supplement charging from a fixed Tough Sunbeam 54W mounted on coach roof with a removable 108W solar module with Victron 75/10 MPPTs (you can walk on these solar panels)
B&G navigation, power and environmental monitoring and display
Victron Energy "Cerbo GX" – system wide control and remote monitoring